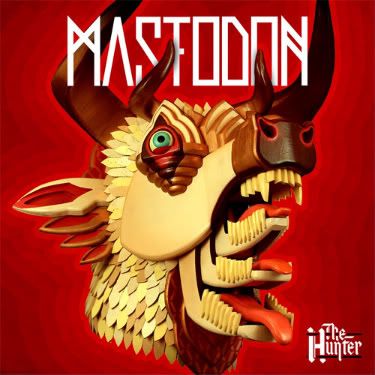 La versione limitata del nuovo disco dei Mastodon, The Hunter, conterrà un poster lenticolare e due bonus track: 'Deathbound' e  'The Ruiner'.
L'arrivo nei negozi è previsto per il 27 Settembre 2011.
La tracklist e contenuto:
'Black Tongue'
'Curl Of The Burl'
'Blasteroid'
'Stargasm'
'Octopus Has No Friends'
'All The Heavy Lifting'
'The Hunter'
'Dry Bone Valley'
'Thickening'
'Creature Lives'
'Spectrelight'
'Bedazzled Fingernails'
'The Sparrow'
'The Ruiner' (with limited edition)
'Deathbound' (with limited edition)
CD/DVD housed in digi-pack with an alternative cover
– 20" x 30" Lenticular Poster featuring the album cover of the standard CD
– Augmented reality experience by Total Immersion that will contain exclusive content only available to this package (more information coming soon)
– Instant download of 'Black Tongue'
– A second download of 'Curl Of The Burl', the first official single from The Hunter as soon as it becomes available
Amazon Auto Links: Nessun prodotto trovato.
Comments