In arrivo il nuovo disco dei Trivium intitolato "In Waves" il 9 Agosto, di seguito tutte le info, due versioni disponibili con doppio CD e DVD, il singolo è ascoltabile
qui
.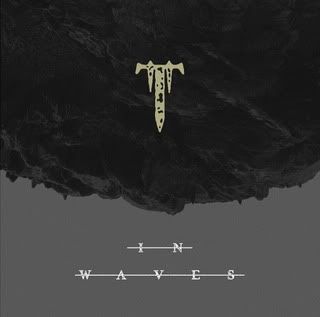 'Capsizing The Sea'
'In Waves'
'Inception Of The End'
'Watch The World Burn'
'Dusk Dismantled'
'Black'
'Built To Fall'
'Caustic Are The Ties That Bind'
'A Skyline's Severance'
'Forsake Not The Dream'
'Chaos Reigns'
'Of All These Yesterdays'
'Leaving This World Behind'
A two-disc special edition will also be available. It features five bonus tracks, plus a DVD with a 40-minute, behind-the-scenes documentary, as well as an exclusive concert filmed in a warehouse located in Orlando, Florida, which is the band's stomping grounds. This concert features the first performances of tracks from In Waves, along with Trivium classics.
Special Edition tracklisting:
'Capsizing The Sea'
'In Waves'
'Inception Of The End'
'Dusk Dismantled'
'Watch The World Burn'
'Black'
'A Skyline's Severance'
'Ensnare The Sun' *
'Built To Fall'
'Caustic Are The Ties That Bind'
'Forsake Not The Dream'
'Drowning In Slow Motion' *
'A Grey So Dark' *
'Chaos Reigns'
'Of All These Yesterdays'
'Leaving This World Behind'
'Shattering The Skies Above' *
'Slave New World' *
*Bonus tracks
Bonus DVD includes:
– In Waves (Live)
– In Waves (Documentary)
– 'In Waves' Music Video